Postet av Anonym den 28. Sep 2017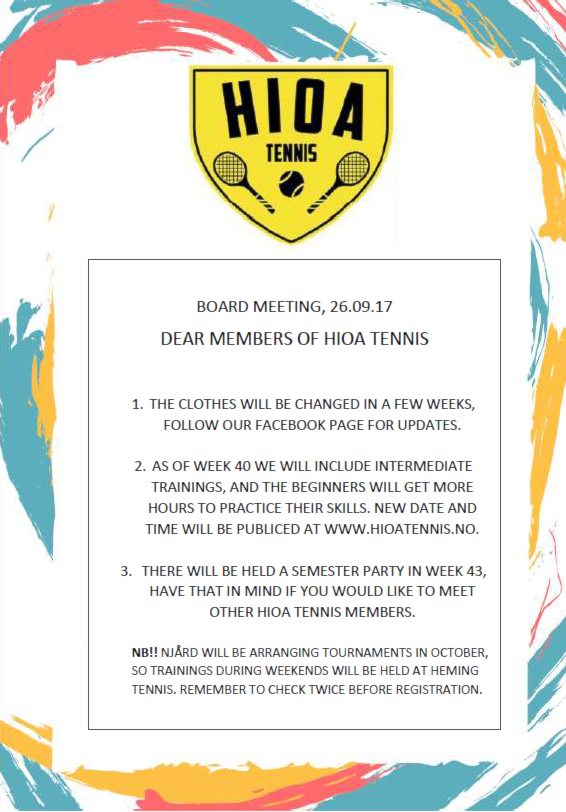 This semester´s first board meeting!
HiOA tennis is always looking for new members, so if you know somebody interested in playing, let them know that we have all kinds of levels. There will be a semester party in week 43, so keep that in mind. Bring your friends and get in touch with other members of HiOA Tennis. For those of you who are interested in HiOA Tennis clothing's, there will be a color change later on - so keep checking our shop for the latest news.
NB!! Because of tournaments at Njård in October, some weekends will be moved. Check time and place when you book your next practice. We are also changing some of the courses as of next week, so remember to check twice before registration.
You will find the agenda and our conclusions from the board meeting in the file below:
---
Kommentarer
Logg inn for å skrive en kommentar.